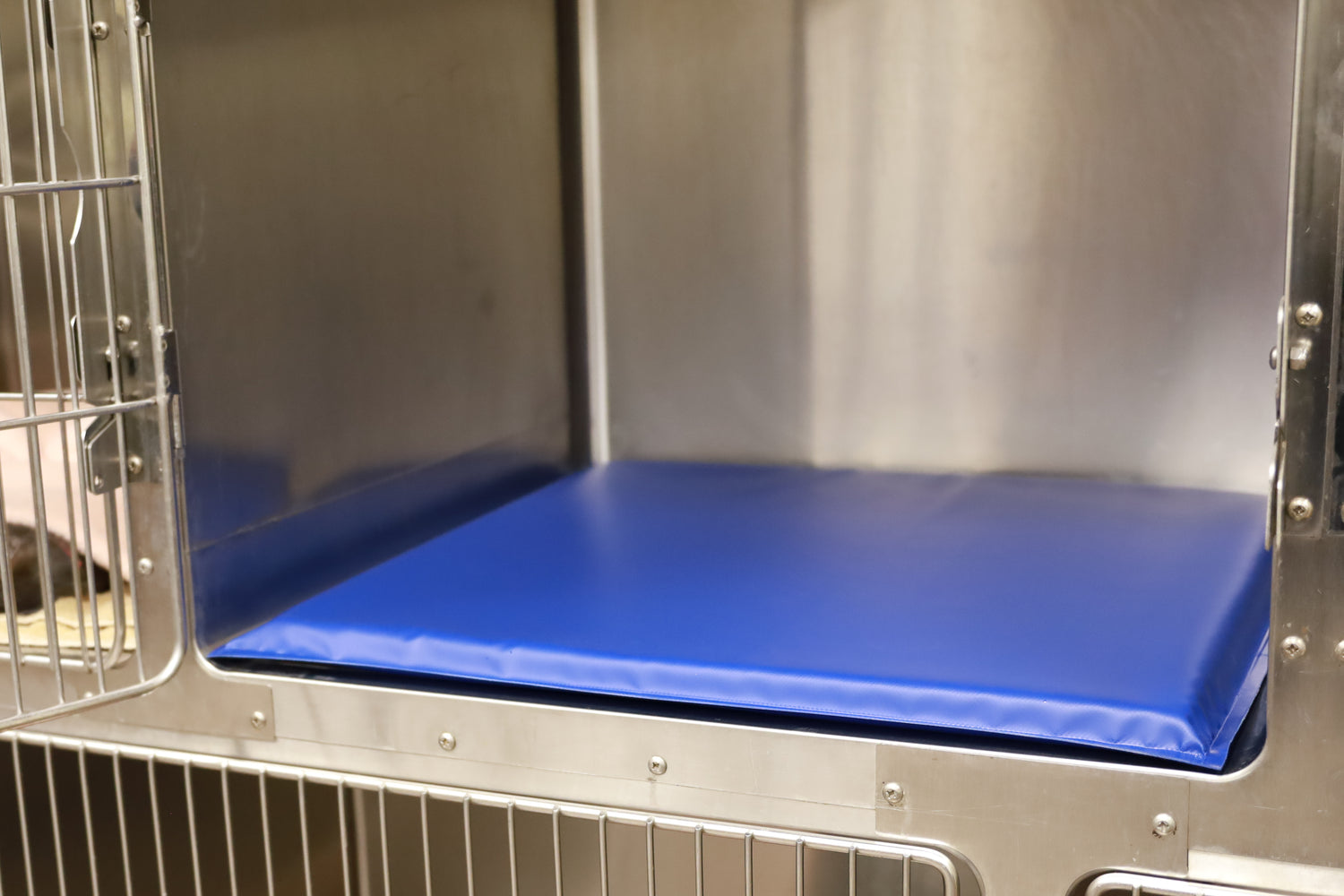 Ruff'n Tumble Pads
Are your patients comfortable on the cold surfaces of their cages and on the surgery table?
Our pads are made of industrial-strength vinyl-coated polyester fabric, heat-welded to ensure the pad is 100% waterproof and easy to clean & disinfect, and enclosed around an inch of closed cell foam for orthopedic comfort and thermal insulation.
Our pads will save you money on:
Labor
Chemicals
Utilities
Washer & Dryer
Pad Sizes
Cage

Extra small 

22x22 

Small 

24x18 

Medium 

21x30 

22x28 

Large 

21x36 

24x36 

28x28 

X-Large 

21x42 

28x34 

28x42 

Jumbo 

28x48 
Surgery Table

Standard

18x48

V-Pad (For V-Top table)

18x48
Ruff'n Tumble PetCot
This elevated petcot is designed to bring orthopedic support and comfort to your pet. Our patented dual frame design enables you to assemble it quickly (about 4 minutes or less). Powder-coated steel frames and tubes make the bed durable, with a chew-resistant and rust-resistant finish. 
Request a Quantity Discount Here